Version 0.0351
RELEASED: November 28, 2016

Back in November 1999 I started working on a Windows based D64 editing program since everything at the time such as 64Copy, Star Commander, etc.. was DOS based, so I wanted to do something different. Here is the result.

This program is not completely finished, not all of the features that I'd like are included yet. There may also be bugs that I have not found, but I've fixed all of the bugs I've found so far.

Here is a quick rundown on some of the features:
Read D64 files, display the directory, move files around the directory, rename files.
Export files from the D64 into PRG files
Import files into the D64 with autodetection for P00 files.
View/Edit the BAM
View the block chain of files on the D64
Create new blank D64 files, clean existing D64's
View and modify blocks on the disk in hex.
Automatic check for crosslinked files on the D64.
View the directory using the native c64 font
SEQ File Viewer using the c64 font with PETASCII->ASCII conversion option
Drag and Drop functionality. Drag D64's onto the main screen to load them, drag other files to import them.
Preliminary support for importing T64's
A filename builder to enable easy use of the C64 Characterset in filenames
If all of this sounds pretty good to you, then please download and try the program. Be sure to read the readme.txt and version.txt included with the program. Also make sure you copy all 3 of the fonts into the %windows%\fonts directory. I'd recommend downloading just the executible file first, and if you get errors when trying to run it, then download the full setup program.
If you have previously installed and run the program, you do not need to download the full setup program with the VB5 runtime libraries again. Download just the Executible file below and unzip it into your current D64 Editor directory.
If you find this program to be useful, I welcome donations of any sort for the work I have put into this program.
If you'd like to send dollars, Please click the button below and donate via Paypal.
If you'd like to send me Bitcoin, you can send Bitcoin to 3JageXcdQGPUeY3QdKS4mWBNRQvbFuhL1k



Click here to download just the EXECUTIBLE FILE AND FONTS. Version 0.0351 (182k) - You will need to have the Visual Basic 5 runtime libraries installed to use this. If you don't have the VB5 runtime libraries, download the full setup program below.

Click here to download the FULL SETUP with the VB5 runtime libraries. Version 0.035 (1.95mb)

Full Source code for D64 Editor 0.035 - If you use any portion of my code in your own programs, or modify this program, you MUST release the source code for your program as per the GNU license.

File Layout Documentation - Peter Schepers' documentation on the layouts of many c64 filetypes. As of December 20, 2009. Or you can download them directly from Peter Schepers' webpage by clicking here.

The Fairlight DOCS Page - Lots of c64 related reference material.

Please visit the website casinosuomi.eu to learn how to play roulette, slots, baccarat, blackjack and many other online casino games.

If you want to find a great online casino which accepts French players, then you should definitely visit the website www.casino-en-ligne.info, a specialist!

Here's also a link to some Retro Casino games.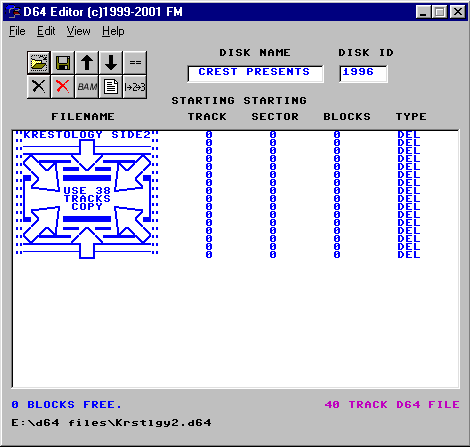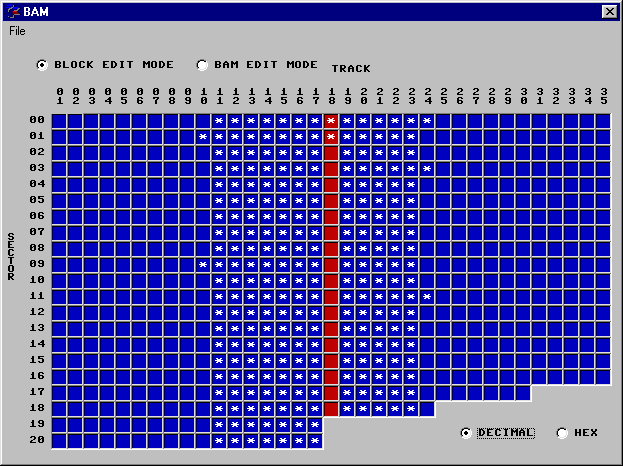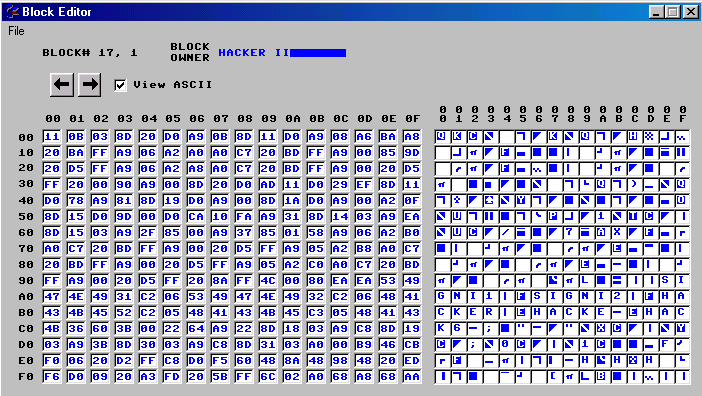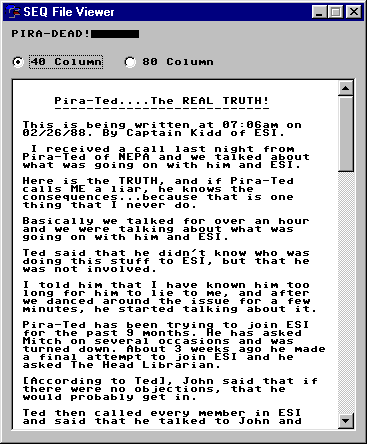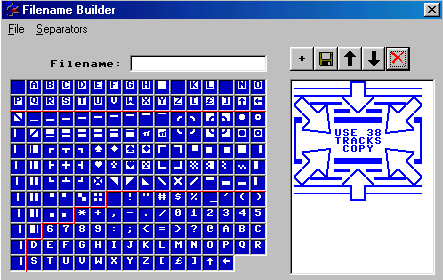 ---
Links to Other Websites
The Almighty C64 - A great C64 website with a large variety of commodore 64 related information.
COCOS (Commodore Computer Sitelist) - Tons of links to other Commodore webpages, with more constantly being added. You can find pretty much everything related to the C64/128 here.
The Gamebase64 Homepage - A site containing nearly any C64 game that you can think of as part of the Gamebase64 Collection as well as a nice frontend for use with a couple of the emulators and the sidplayer.
C64 Portal - Commodore 64 related news.
The C64 Scene Database - If you're looking for C64 scene releases, utilities and other goodies, find them here.
Lemon - The C64 Game Source - A very good c64 site with lots of c64 related information, including a forum to talk about c64 related things. Definitely worth visiting.
Commodore 8bit Search - A new site that indexes files located on other Commodore related sites.
C64 Preservation Project - A website dedicated to archiving originals with copy protection intact. If you've got a hard to copy disk, this website will help you get it transferred onto the PC.
Games That Weren't - Unreleased or partially finished C64 games.
Commodore Apocalypse - A very good c64 site with quite a few games to download with screenshots and descriptions, some fun c64 puzzles to keep you busy, and some good links to other c64 sites. Overall a superb c64 site.
STADIUM 64 - A very good website dedicated to the sports games on the c64. If you're looking for a sports game chances are you'll find it here.
Arnold FTP Site - This is a huge site with lots of C64 games to download. You'll find that more than a few of the games on this site are corrupt, but there are also many working versions of games here too. Visit the comp.emulators.cbm to learn the latest location of this archive.
C64.COM and C64.ORG - Two very good c64 sites with information, links, games to download, and Sidfind.
Immortal Antiques - The official Remember internet residence. A great group dedicated to cracking the games of old.
Fairlight C64 Tool List - A great source of tools to handle c64 related files on various operating systems.
The Triad Homepage - One of the many groups from the european C64 scene.
Triangle Online - Another european group with lots of info and games to download.
The Living Daylights - Another scene website with music, games, demos and more.
High Voltage Sid Collection - A giant collection of c64 music, here you should be able to find pretty much any piece of c64 music that you are looking for.
The Project 64 Homepage - This site has tons of C64 game manuals in text format.
The C64 Adventure Game Solutions and Walkthrough Site - Solutions to many c64 games.
---
Back to the top of this page
---